In this episode, you will be introduced to how one goes about conducting a consultation.  Things you should make sure you follow through on include:
 Learning about how colors work in a room design to promote desired results your client wishes to achieve;
Direction that natural light travels throughout the space during certain times of day;
Pathways and entries should be noted along with how much the client uses certain ones;Please feel free to leave comments or questions below.
A questionnaire that you can follow easily and directs questions you specifically need answers to;
Don't forget your camera or phone that takes pictures.  You want pictures of the entire room taken at different points in the rooms you plan to analyze.
Please leave comments and questions below.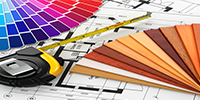 Conducting a Consultationconnie spruill