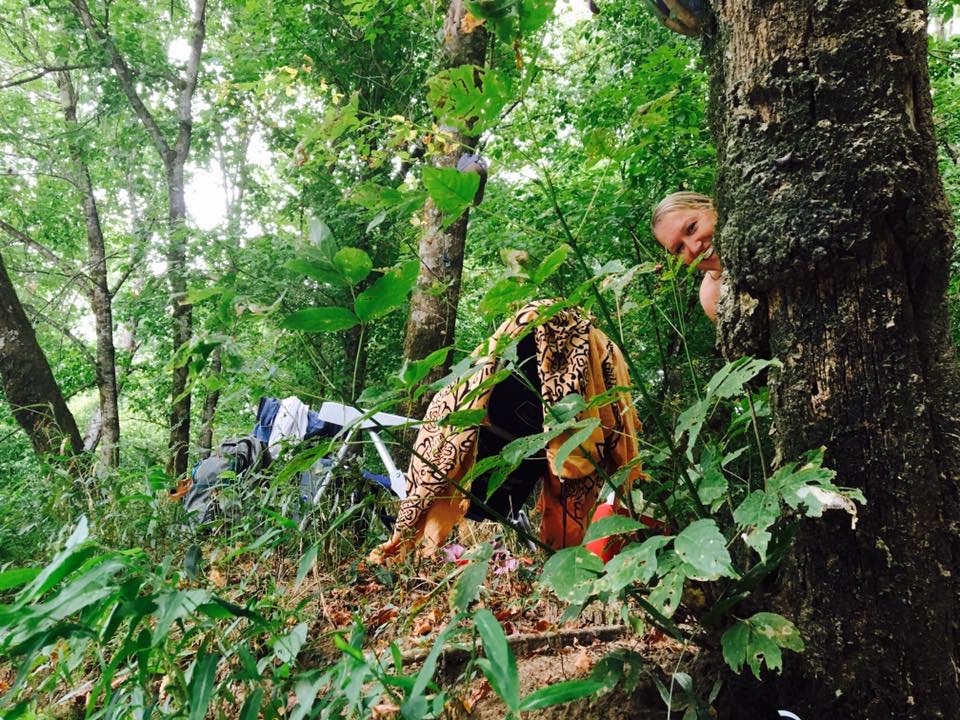 Add Natural Sounds to Enhance Mood
Natural Sounds to Enhance Mood
According to Sean Greene, Science reporter for the Los Angeles Times, natural sounds are an integral and often overlooked part of the way we experience our national parks and other public lands.
He goes on to say that human activities, such as roads, development and mining and logging operations drown out the soundscapes in two thirds of protected areas in the United States. Detailed information on this can be found in Science magazine.
Background noise has been cranked up 10 times louder than what scientists estimate to be natural conditions. All the "unnatural noise" in nature, according to scientists monitoring this, say that a bird who could hear 100 feet away is drowned out and, one would have to be at least 50′ away to hear its song.
Many predators in nature rely on a sense of hearing to hunt prey. Too much background noise masks and even drowns out subtle sounds because the animal or insect is too busy listening to foreign noises. According to Sean Greene's article, even spiders, (they don't have ears), sense the vibration and miss the cue when hunting insects for their meal.
Noise and disruption scares off all the insects and rodents that disperse seeds, causing plants not to grow. What would our forests be like with out wild flowers and trees?
Nature's sounds are very important to humans. They enhance mood, improve memory and overall well being. Connecting with nature far enough away from city/human noise can heal many ailments. That is why feng shui adjustments mimic nature in the home and work place if at all possible. Survival in today's technology overloaded world is killing us. Trying to keep up with social media conversations and everywhere we turn, political turmoil disrupts our psyche. Anxiety runs high. Violence and disrespect is at an all-time high. Even typing this information causes me anxiety.
Walking barefoot also is one of the greatest things we can do for ourselves to increase our antioxidants, improve our sleep habits, reduce inflammation and according to Science Daily can help in reducing heart disease.  The Journal of Environmental and Public Health further states, "Emerging scientific research has revealed a surprisingly positive and overlooked environmental factor on health: direct physical contact with the vast supply of electrons on the surface of the Earth. Modern lifestyle separates humans from such contact. The research suggests that this disconnect may be a major contributor to physiological dysfunction and unwellness. Reconnection with the Earth's electrons has been found to promote intriguing physiological changes and subjective reports of well-being." Additional research on this site presents a paper on cortisol levels and grounding the human body to the earth during sleep lowers the cortisol levels in the body.
So how do you go about grounding your body to Mother Earth?  The simplest is to walk barefoot in a lush grass after a fresh rain or walk through soft wet soil, sand on the beach.  If that is not an option soak your feet in sea salt connecting a grounding tool in the earth while doing so.  There are also many things such as pads for the feet and earthing sheets.  The Internet has a plethora of products to help you.  Personally, I prefer "barefootin" myself or digging in my flowerbeds and garden.  Working the soil with our bare hands, I'm told, reduces depression.
My message to you today, do what my daughter and her husband do every weekend, go deep into the woods and connect with who you really are. Pay attention to how nature takes care of itself. Mimic her. Be healthy, be wise, and be happy. Mother Nature knows. Follow her lead.
My daughter does and. You probably can tell by the picture in this post that she is a free spirit. I think we all need to get away to nature. Let's do it today!
To access more information about how feng shui heals, makes you happy, and many other great things join our free content library today.  To receive information about becoming a certified feng shui professional contact us here.