Online Feng Shui Certification Course
Your personal mentor – a Feng Shui Master – will guide you through the certification process from the comfort of your home, office, or favorite coffee shop.  We use Zoom conferencing when needing to refer a student to examples we use to expose key points in a problem space.
What kinds of practitioners do we produce?
Very well informed professionals that understand the psyche of their clients and the real reason they struggle to convey meaning in their lives.  We teach a form of coaching that brings out a deeper connection to the real problem a client may have.   Knowing how to drill down on key concerns of each client, uncovering the real reasons a person doesn't move forward, allows us to focus on the real problem rather than surface concerns the client shares.
Benefits – Certification
Learn new ways to read people by assessing them in their spaces.
Become more aware of how to read people fluently based on how they manage their personal and business spaces.
Set up your own feng shui/design, holistic health, coaching business.
Add a new profit center to your already existing business.
Great home based business – Feng Shui your family – friends – business clients.
Free access to quarterly tele-seminars with Feng Shui Masters
Discounted registration fees for Feng Shui Institute of America conferences & seminars
Experience a wonderful new approach to Feng Shui classes in personal development.
Change people's lives through application of Feng Shui to their life- management.
Full understanding of how to control your own life by these applications.
We are known as the scientific school of feng shui and sometimes pyramid school as we incorporate Maslow's Hierarchy of Needs pyramid as an assessment tool.
Our Master's and teachers in the school are constantly researching earth, social, molecular and brain sciences to identify biological, neurological, social and psychological data that validates our recommendations to clients.
What You'll Learn
In this course, students learn the theory and science of why feng shui works. Scientific feng shui links the way we design our spaces with the way we experience the world.
Our certification program teaches students to adjust client spaces to the way they want to experience life.  As a graduate of FSIA, you become a powerful change agent in the lives of clients.  It is absolutely possible to experience spontaneous success in any area of life if a client follows the teachings of the scientific approach to feng shui.
Adding feng shui adjustments to personal intentions is where its power and connection to the law of attraction brings about change.
Opportunity
Our students also have the opportunity to enroll in our Practitioner Business System to grow their practice and create passive income through online educational products using podcasts, webinars and other tools. These advanced topics are taught by our Masters and experienced teachers to make sure their investment in the certification gives them a good return on their monies.
We offer alumni advanced education for our graduates, keeping in touch by offering low cost advanced courses throughout the year, holding educational conferences, online advanced webinars and podcasts to increase their knowledge base and offer opportunities for graduates who qualify, to eventually teach in the school or mentor students.
Contact the school today for your in depth interview.
Credibility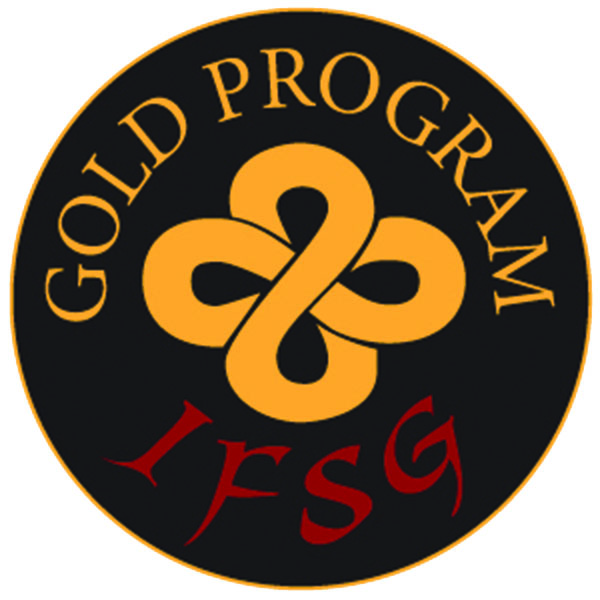 We are sanctioned by the International Feng Shui Guild as a Gold Level School the highest level of recognition and qualifications for our in-depth course and training approach. Our personal develop course is Bronze-Level-IFSG sanctioned, and our Business System Course has a Silver School designation with the International Feng Shui Guild.
We work diligently to stay abreast of our industry so our graduates continue to access new and cutting edge scientific discoveries that affect the person-place connection.
Graduates from our course integrate our unique feng shui assessment tools into one of our many business models to start their feng shui consulting and training business. Call the FSIA office at: 614-837-8370 for detailed information about our courses.
Certification Classes
The Feng Shui Institute of America's Professional Certification Course offers a fully  holistic approach of teaching, integrating social, physics, molecular and earth sciences, while addressing the challenges a practitioner may experience in the context of a rapidly changing multicultural world. The program is delivered online with options to meet face-to-face during annual events. It is presented in three levels. Today's technology allows us to demonstrate assessment tools through videos, podcast and live presentations over webinar platform.
Level One:
I. Introduction and foundational materials regarding ancient feng shui practices; a discussion of the various schools of thought in the feng shui discipline; pyramid philosophy of feng shui, which is practiced by Feng Shui Institute of America graduates will be covered in detail and the premise on which pyramid is based. Form School, Compass School, BTB School and Pyramid School history will be covered.
II.  Feng Shui Tenets –Theory of  Tao, Yin/Yang, Chi, and the 5 Elements:  Creative Cycle, Reduction Cycle, Dominant Cycle; connecting them with various personality and temperament traits.  Exercises on applying these theories to analyze the person in the space. These theories and how to apply them to a consultation will be the introduction to assessing one's client from ancient practices.  Tools such as the BaGua, I-Ching, etc. will also be discussed for their ancient validity in practice.
III. Bringing Feng Shui into Modern Times How the science of why feng shui works and documented research that backs it up continues in this level.    Exercise worksheets; field assignments; Practical application of skills will be part of the class participation. Web-based and tele-seminars discussions and teaching are recorded for access by you throughout your course to review as you need to.  Interactive lectures are available to all active students.
Level Two:
I. Advanced applications of all assessment tools, (both ancient and modern), will be covered in interactive exercises throughout this level.
This level in your studies is all about application.  We put you in the field sooner rather than later to learn  the assessment tools required to read space and the person in that space. Application of all the theories in Level I will be applied to case studies.
Here you learn about the Science of Person-Place Connection. You are introduced to the application of Pyramid feng shui assessment tools and how they can be interchanged with ancient assessment tools to identify breakdowns in the clients space and how the breakdown mirrors your client's life.
You will be required to bring cases to the table to use as scenarios for case work for your study group, and later be able to present the results to your client.  All this is done under the watchful eye of a school Master.  It is our philosophy that a student needs much practice while under the mentoring phase of a Master.  By the time you have completed the course, the fear of practicing has been eliminated.
Behavioral Epigenetics' role in assessing symbolism in spaces -Advanced concepts in this area is cemented at this level.
Five element space evaluation – Color and shape psychology
Five element personality testing
Holon Assessment of person in the place – Identifying space and personal holons
Archi-typing –  Architectural preferences of a client
Sensorial – Integrating our experiences of the world with that of ourselves: Examining the molecular level of processing our experiences and memories
Symbology and hierarchy of placement in spaces
Healthy green spaces
II.  Psychology and Power of Words and Intentions – The Art of Asking Questions and Evaluating Answers
Dissecting the questionnaire -analyzing the client's responses.
Tools of conducting a professional consultation.
Protocol for conducting a professional consultation.
Writing and formatting a feng shui consultation.
III.  Sacred Geometry – A discussion and examples of the role sacred geometry plays in feng shui.   How to read and/or apply sacred geometry to spaces.  Determining the Golden Mean of a Space.  Most Auspicious Shapes in Nature.
Level Three:
I.  Feng Shui Applications – for health, design, business, garden, location of structures, etc.; Feng Shui analysis and Problem Solving; Continuation of Consultation Preparation.  More skill development with assessment tools both ancient and modern.  This level will consist of case scenarios and problem solving exercises and very interactive.
II. Templates for feng shui business models that will include: How to set up your business in the field; (this is not to be confused with our Holistic Business System); where to start in branding yourself as an expert;  how to write continuing education courses in fields such as real estate, teaching, counseling, interior design and much more.  Templates include: Internet Marketing; A trainer approach; A consultation business only approach; a researcher and book writer; A full service approach; Integrating into an existing business theme and others.  A business plan template along with access to recordings and interactive web videos will be accessible by students through web links.
III.  Review of all concepts
Grasping concepts are graded based on your submitted class consults, i.e. consults you have completed with the guidance of a Master or Faculty Member.
Your written work submitted, i.e. worksheets, research assignments, grasp of scientific foundation and use of terminology used in the Scientific School of Feng Shui.
IV.  Mini testing throughout the course, grading of consultations submitted to mentor.
Other feng shui program elements:
There are no refunds given once you have enrolled and received the intellectual property, i.e. links to manuals, lectures and any other down loadable materials.
Personal Mentor – You will be assigned a feng shui Master from the school as your personal mentor for the program.
Inter-active curriculum – The course is accessed through our distance learning approach and includes tele-seminars; webinars all of which are  taught by a Master of the school or senior faculty member.
Mini Quizzes are presented throughout the course to gage your learning.  No one fails as you can go back and take the quizzes again until you pass.
Our interactive curriculum includes down loadable class materials along with additional links to interactive visuals that help you interpret your lessons; reading lists for each level; and reasonable access to a master or faculty member when questions need answered.  It is our goal to offer our students a well rounded learning experience through our feng shui classes.
In addition you will receive:
In-the-field assignments
Copies of all written assessment tools for use in your practice
Participation on scheduled student calls or follow-up listening of calls
Final consultations
Business Start-up Guide
Sample consultation & guidelines to conduct your own consult
Free access to quarterly tele-seminar with Masters of FSIA
Discounted registration fees for FSIA conferences & seminars
Requirements for graduation and certification:
Completion of and accepted as accurate, a minimum of two consultations without the help of a Master.  Guidelines for what is to be included in consultation and students' final work will be included in a fact sheet for graduation.
(Note you will be conducting consultations with the guidance of a Master or Faculty Member throughout the course.  Two completed consults, unassisted by Mentor must be turned in for grading.  If accepted by Mentor, and all lessons completed either written or presented live to Mentor, then student receives Certification.
Tuition paid in full.
We are sanctioned as an International Feng Shui Guild Gold School.